Valkyrie Extractions is dedicated to crafting quality cannabis extract products for the more refined consumer looking for a step up when it comes to their cannabis experience.
We wanted to expand the flavour experience of cannabis and decided to get to work on crafting our own extracts with unique and bold flavours you're sure to both recognise, and love!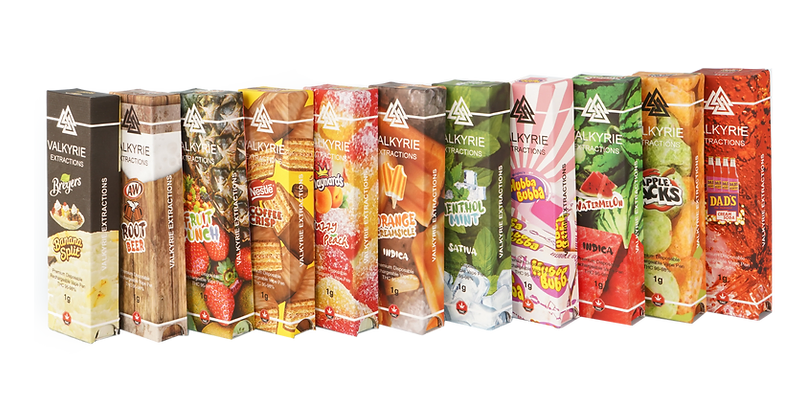 Our Products
Each of our unique products is made of premium quality THC distillate extracted from top grade sativa, indica, and hybrid cannabis cultivars and then infused with all natural flavourings that mimic the tastes and aromas of many of your favourite treats.
Our vape pens are able to charge quickly and easily with the convenience of a USB-Micro port (wire not included).